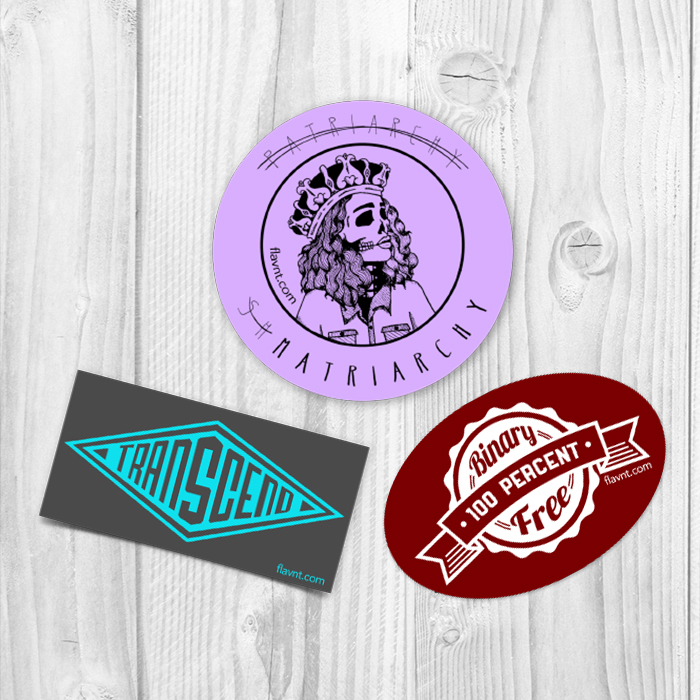 Sticker Pack 2
Set of 3 hand drawn sticker designs (with a bonus peacock sticker).
Featuring our "Transcend" design and the new "Patriarchy Shmatriarchy" and "100% Binary Free" designs.
Binary Free sticker is 2"x3" maroon and white, Patriarchy Shmatriarchy sticker is 3" black print on lavender sticker, and "Transcend" is 3" x 1.5" bright blue on dark grey. All stickers are high quality vinyl.
You Might Also Like