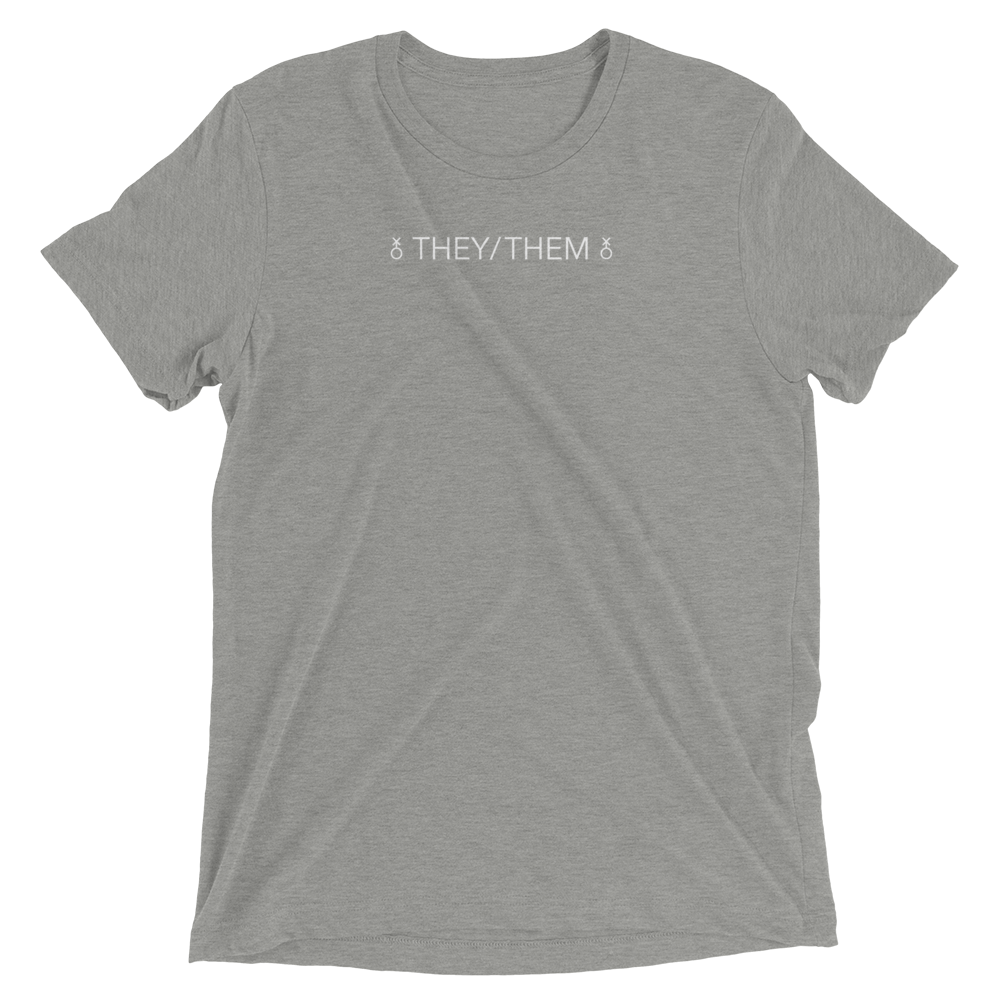 Pronoun Tee
Pronouns are important. These heather grey Next Level t-shirts have a subtle high chest print with he/him, she/her, or they/them printed on them. These are the perfect way to reinforce or introduce pronouns organically, as well as to draw respect for your gender presentation/identity.
The he/him shirt features the symbol for male (a circle with an arrow off to the right), the she/her shirt has the female symbol (a circle with a cross below it), and the they/them shirt has the gender symbol for nonbinary (a symbol with a circle and x above it -- the creator of that symbol chose the x because of it's prominence in nonbinary identities such as FTX).
These shirts are unisex and fit true to size. May vary slightly from listing based on availability.
You Might Also Like