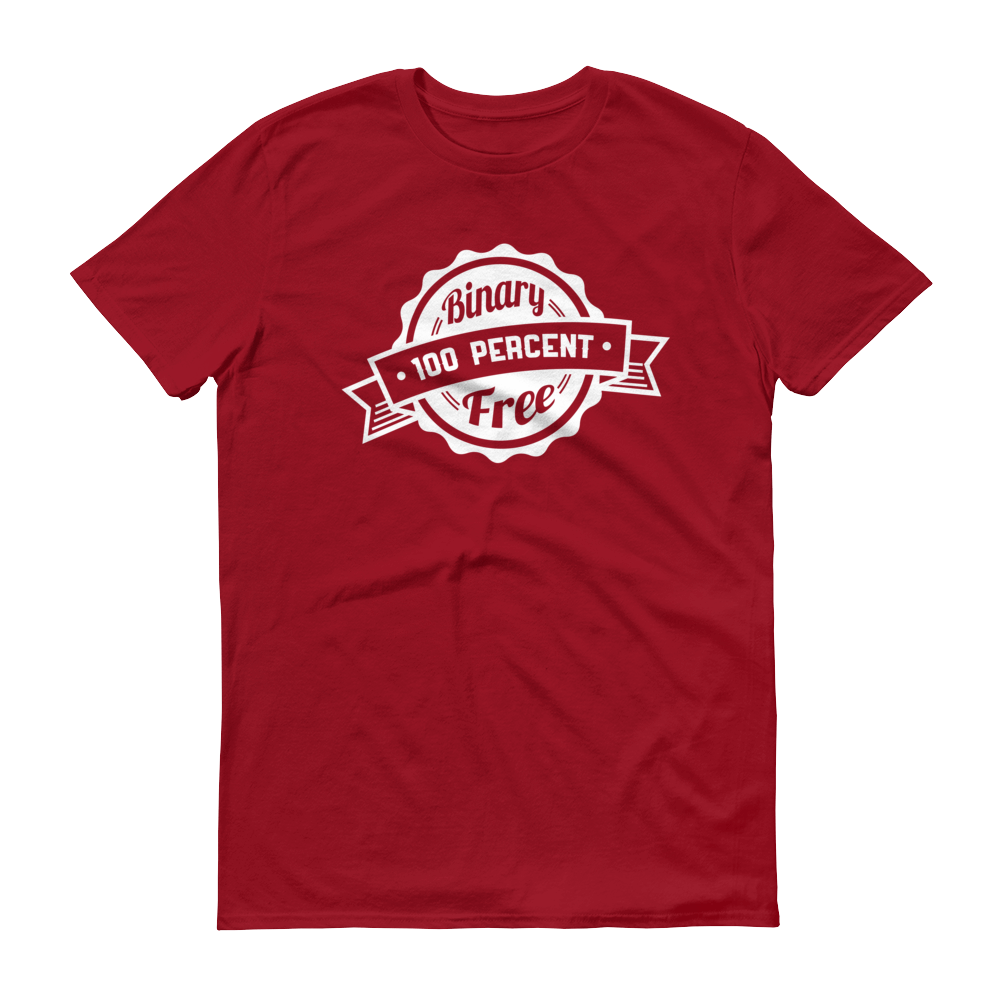 100% Binary Free Tee
Do you not have any interest in the binary? Neither do we. Our nonbinary friends and family deserve just as much representation as those who fall onto one "side" or the other. Show your support by buying this shirt and educating the world that there are more than just 2 categories for everyone to fall into. Who really needs labels anyway? We sure as hell don't.
Unisex Next Level apparel Tshirt, 100% pre-shrunk cotton. Available in red with white and olive with white print.